All Pointes Auto Service provides quality automotive service for your fine automobile.
We deliver quality car repairs so our customers, & their families, will be kept safe & mobile.
We know our business is relationship driven, so everything we do is designed to build upon
our relationships, while serving our customers interests and needs.
All Pointes Auto Service has an ASE Certified staff, with experience-proven capabilities.
This means that our auto mechanics have received the best auto service training available.
We are firmly committed to using industry best practices and pursuing ongoing and continuing
professional education, to maintain and develop our knowledge.
It is our pledge to use our training, our facilities, and our talent, to perform
efficient, reliable and expedient repairs to your vehicle.
All Pointes Auto Service will assist you with nearly every maintenance and repair requirement
your vehicle will encounter.  The vehicle cut-away image below outlines some of the more common
services we provide. We have compiled a more comprehensive list (still only partial)
of services we perform, on our services page: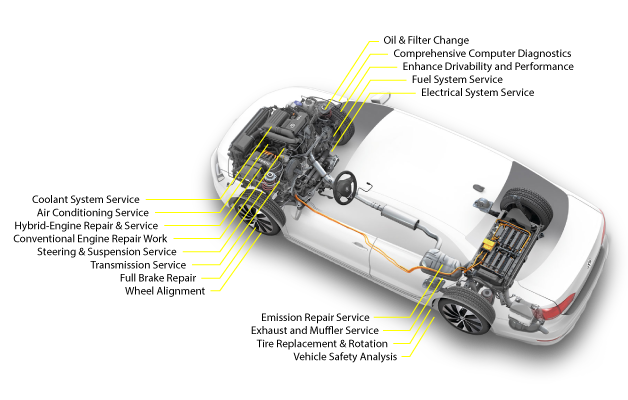 All Pointes Auto Service is conveniently located, just west of I-94 on eastbound 9 Mile Rd in Eastpointe.
Please come by and see us soon!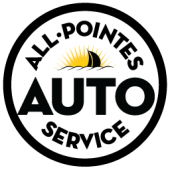 Regular Business Hours:
Mon – Fri:  8am – 6pm
Sat & Sun:  Closed